Open question to everyone:
What kind of stuff do you guys want to see more of here?
Suggest whatever you want, whether it's something you enjoy and would like to see (a character, a pairing [not restricted to m/m, mind you], a kink, whatever), something that's just fucking weird and made you wonder if it's ever been done before... et cetera et cetera.
Comments are screened 'cause I want them to be.
And I'll put a couple scans for the FFVIII fans here as well.
From a FFVII/FFVIII crossover book VS by Nehan Kakusei Teikoku/Tamaki Kirishima, a picture that I'm sure I've pimped more than necessary, now: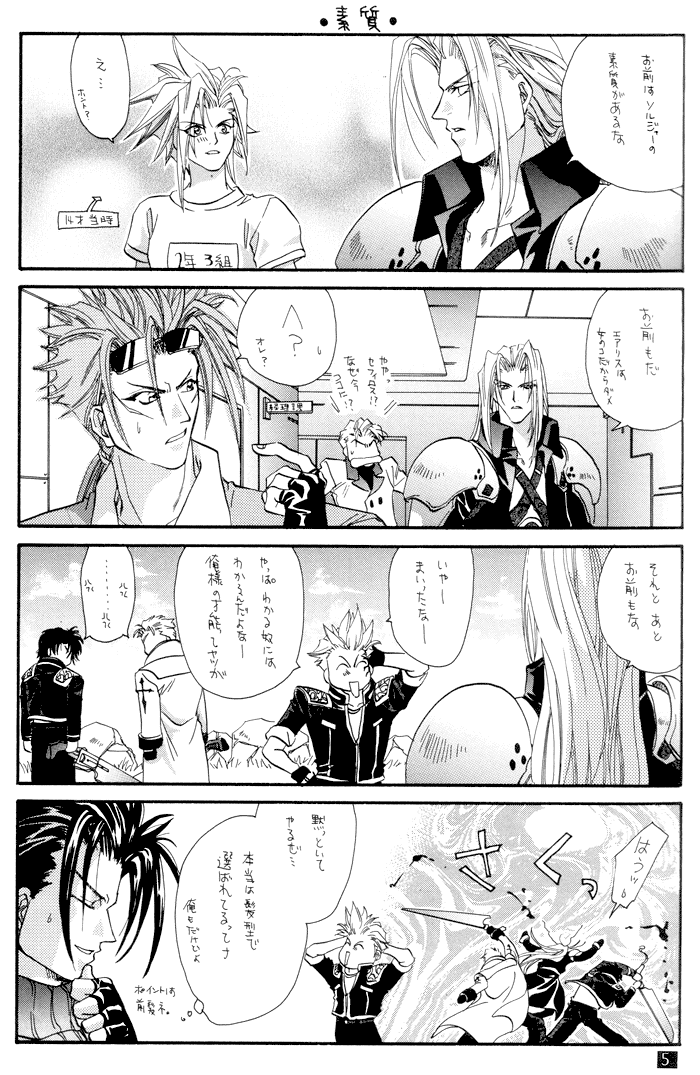 And this one... I actually scanned from a manga by Shushushu Sakurai called Otoko no Aishikata. It's the cover of a KirosxLaguna book, actually; she changed their names and snuck into the manga (along with a Setzer/Edgar doujin, a few FFVII shorts, and a MGS bit with Colonel Campbell and Raiden). The picture's sort of small because I scanned it a while ago and didn't save it any bigger. Whatever. You still get to see Ward throwing the anchor at Kiros' head so it's all good: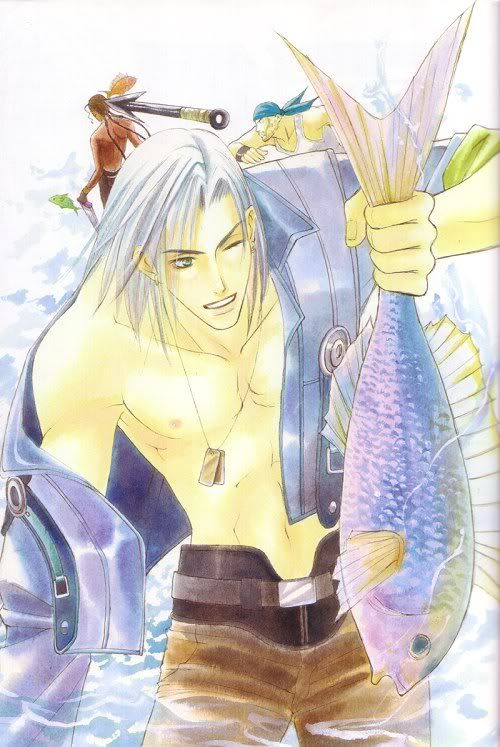 FEELING:
thoughtful